Product Parameters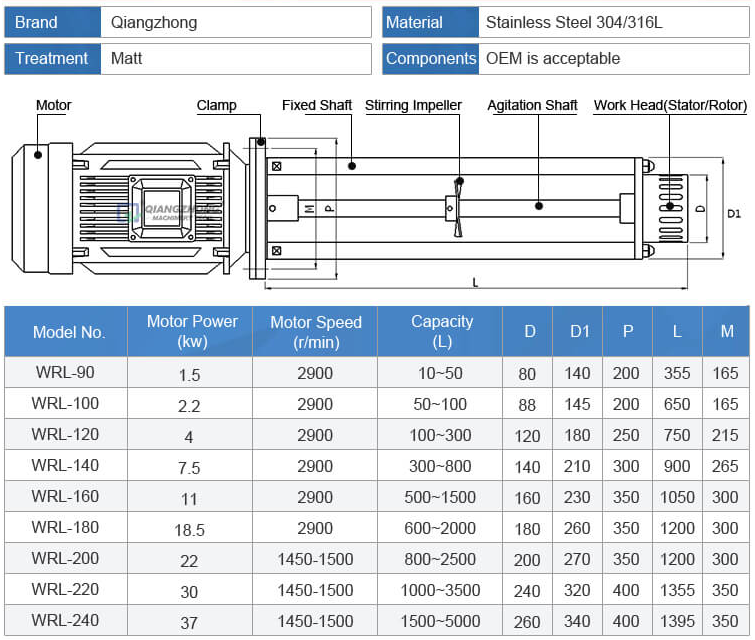 This equipment can be customized according to customer,'s materials to meet the needs of the process such as requiring greater viscosity, enhanced homogenization function, heat sensitive materials and other requirements
PRODUCT STRUCTURE
The emulsifier works by the high-speed rotor gear and the stator gear to fully and rapidly emulsify homogenize and disperse the mixture in the vessel. It is widely used in food dairy, beverage bio-pharmaceutical, fine chemicals, pigments and other industries to improve production efficiency and naterial quality. It is especially effective for the use of additives such as CMC, gums, and powders that are difficult to dissolve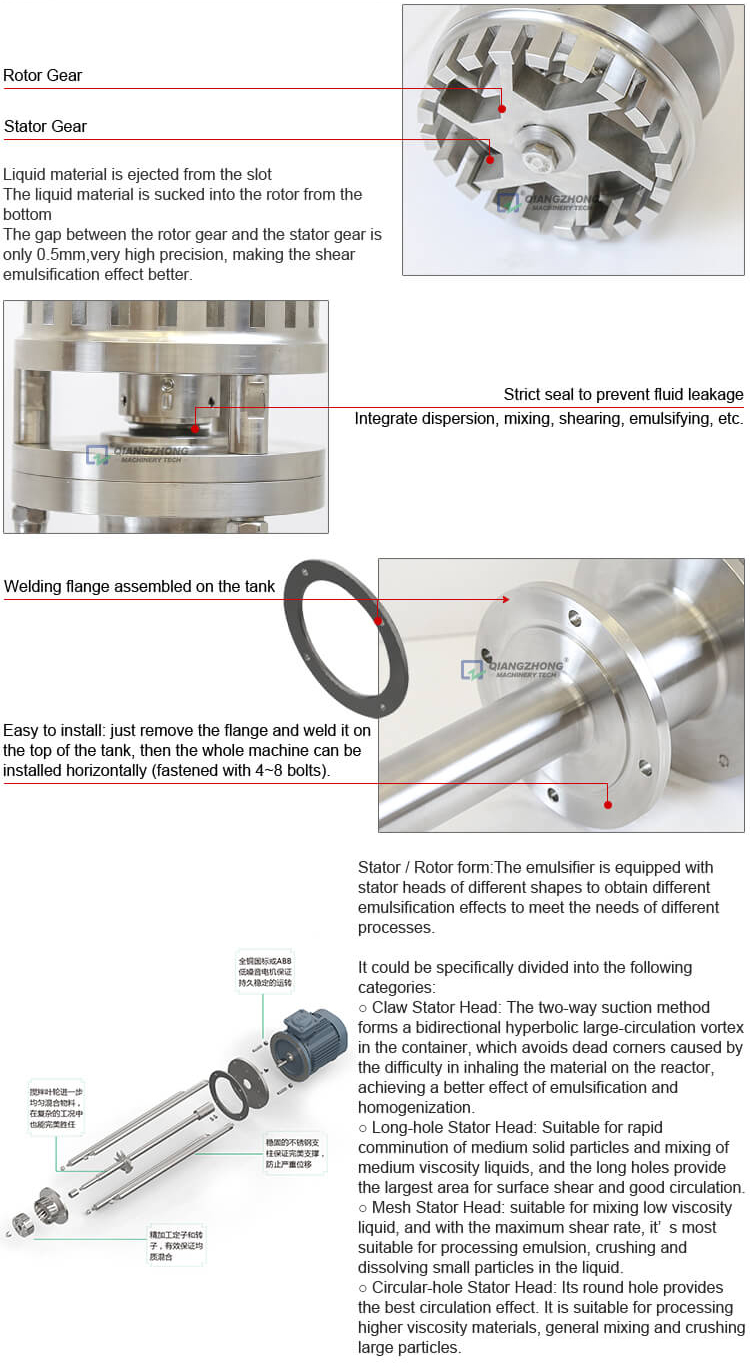 Working Principle
The machine is compact in structure, small in size, light in weight, easy to operate, low in noise and stable in operation. Its biggest feature is that it does not grind materials in production, and combines high-speed shearing, mixing, dispersing and homogenizing.
The shearing head adopts a claw type and two-way suction structure, which avoids dead angles and eddies caused by difficulty in inhalation of the upper material. The high-speed rotating rotor produces a strong shear force that causes the material to break radially into the narrow, precise gap between the stator and the rotor. The material is subjected to centrifugal extrusion, impact and the like, thereby being sufficiently dispersed, mixed, and emulsified.
Note: If the machine is used in a vacuum or on a pressurized container, an additional mechanical seal is required.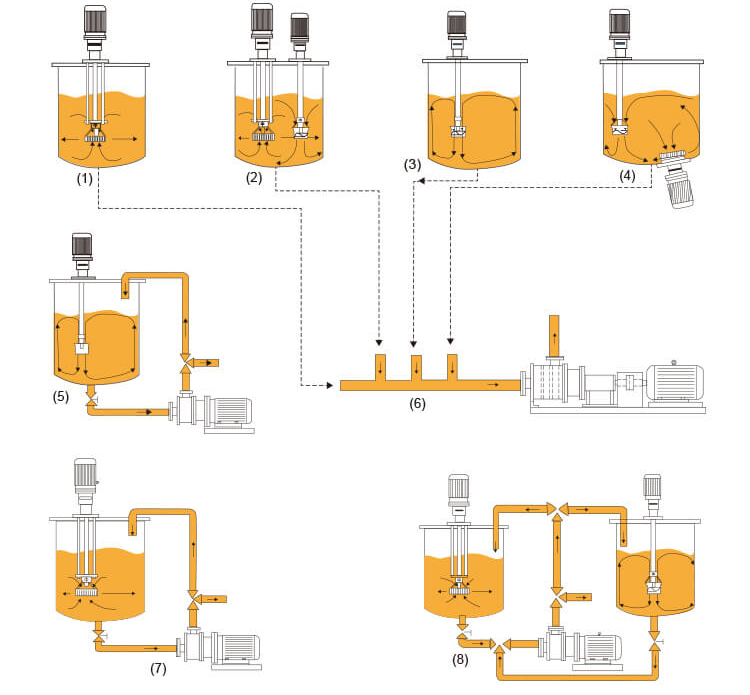 Intermittent High Shear Working Process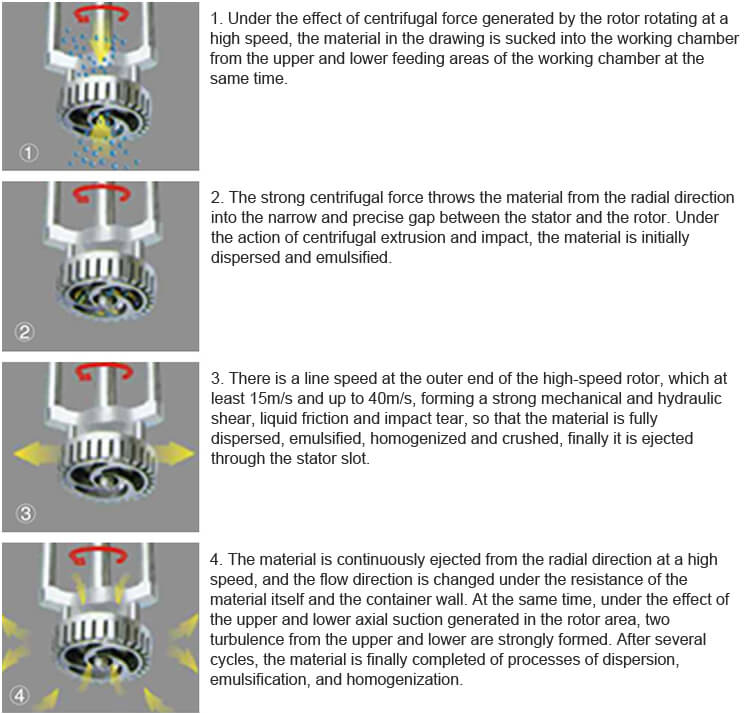 Product  Showcase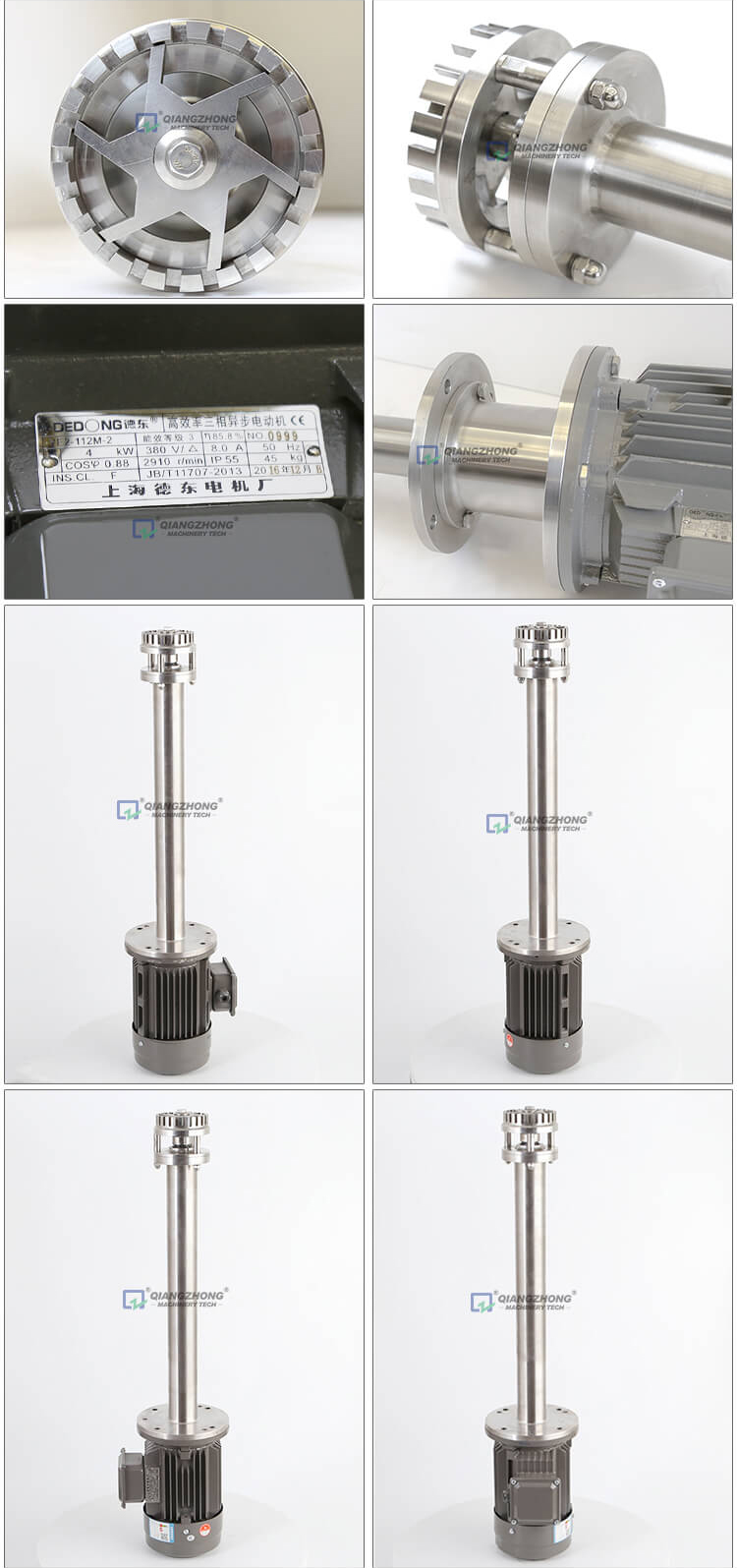 WORK HEAD TYPE
Common Structural Types
According to the characteristics of the materials and the user's process requirements, we will choose the appropriate structural type and speed.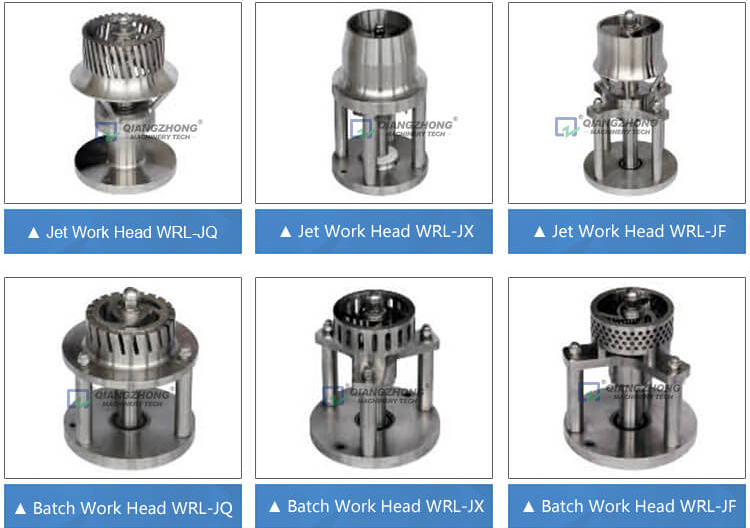 Combination And Collocation