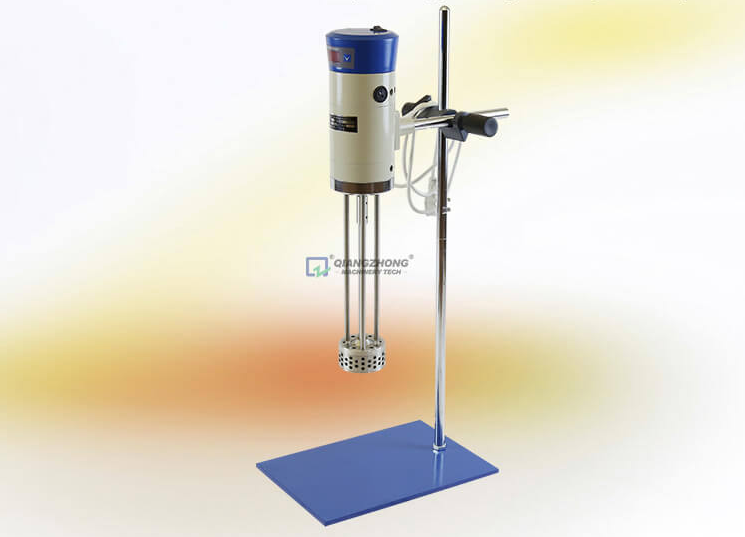 Product Parameters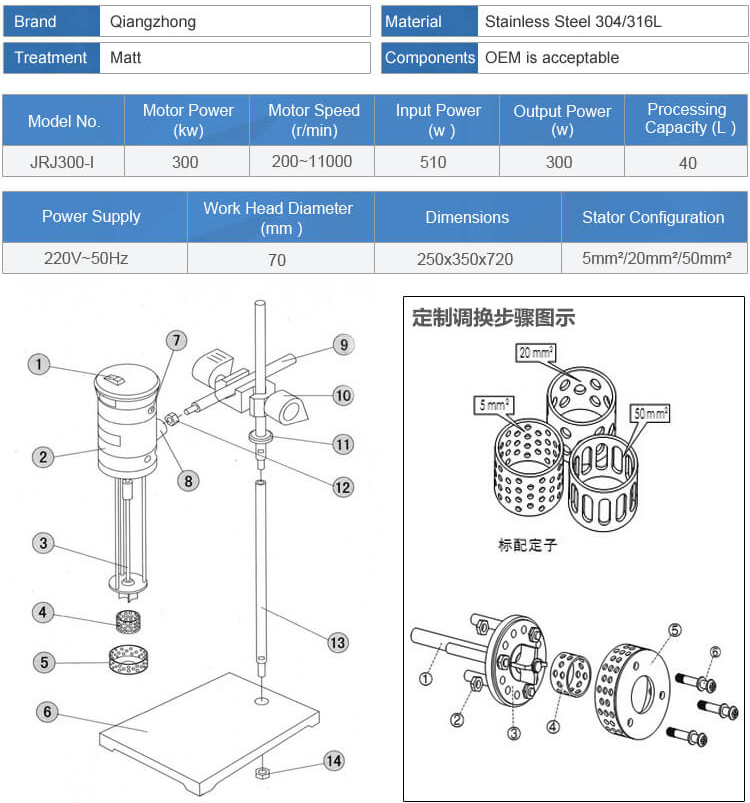 The digital shear emulsifying mixer is suitable for the experimental fields of bio-physical cosmetics, health products, food, etc. And it is an experimental equipment for shearing and emulsifying experimental materials in a liquid medium.
Features:
The device has a novel design, advanced technology, and features such as large output power, high operating speed, and simple experimental operation. Its unique CNC stepless speed regulation, digital display operation status and other functions enable the device to freely select the experimental operating speed within the speed range, and also provide guarantee for the collection of experimental data.
Work Principle:
The unique structure of the shear emulsifying head ensures that the rotor of the working head rotates at a high speed under the high-speed driving of the motor, generates a strong liquid shear force and a violent high-frequency mechanical effect, prompts the experimental materials to be sucked into the rotor area from the bottom of the experimental container. The inside is mixed vigorously, and centrifugal forces are thrown from the stator bore to strike each other. The stator can reduce the flow, prevent large amounts of media from rotating, and produce very high performance in a small space, about a thousand times higher than ordinary stirring. With precision rotor and stator which are sheared under the action of centrifugal force, the experimental material withstands shearing, tearing, impacting and mixing up to tens of thousands of times per minute, thereby achieving the effect of shearing and emulsification. Stator configuration for different specifications of the working head is designed to meet different experimental requirements, covering a wider range of applications - crushing, emulsifying, homogenizing, polymerizing, suspending, dissolving and stirring.
Application:
Its unique features and functions make it ideal for scientific research, product development, quality control, and production process applications in factories, medical units, biological research, cosmetics, food processing, universities, etc.
Product  Showcase