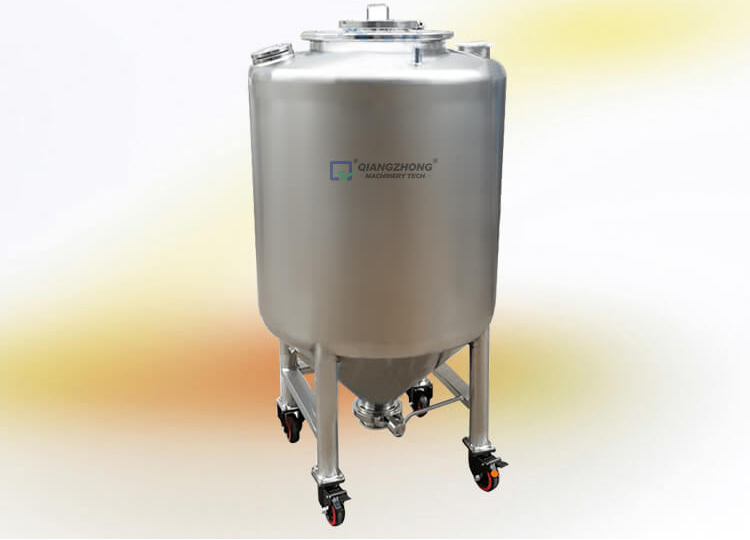 Product Structure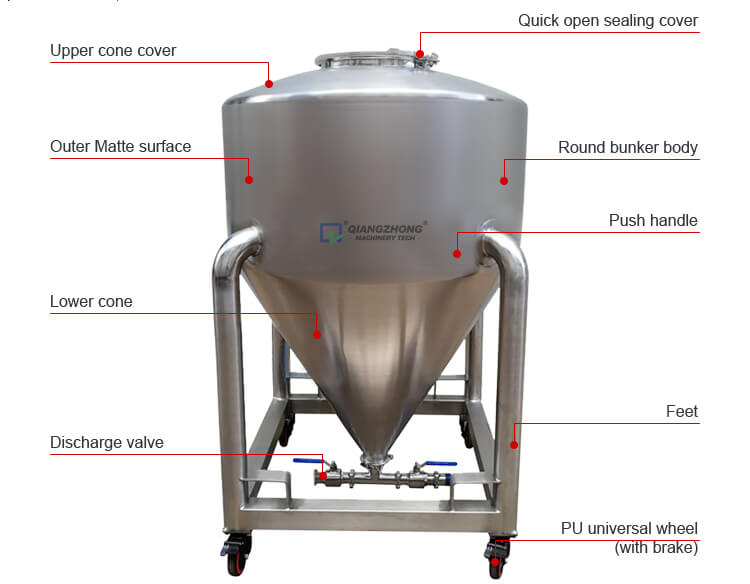 Material and structural characteristics:
1.Made of high quality stainless steel 304 or 316L, or duplex stainless steel 2205 alloy material
(its resistance to plaque and crevice corrosion is stronger, and performance in chloride ion environment is superior).
2.According to the process requirements, it can be equipped with air vibrator (air vibrating hammer): it can break the powder arching, blockage, prevent the powder from sticking to the bunker, help the powder flow, and maintain the continuity of the production process. The vibrator is simple to install, easy to operate, and safer to use in the powder shop.
3.The bunker body can be connected with both the vacuum feeder (for feeding material) and the vacuum discharger(for discharging material).
Application:
Mainly used for powder sealed storage and transfer, ensuring that the powder is safe stored and free from moisture, effectively preventing dust pollution. It is GMP-compliant and is applicable in powder industry such as pharmaceutical, food, energy, plastics, chemical, etc.