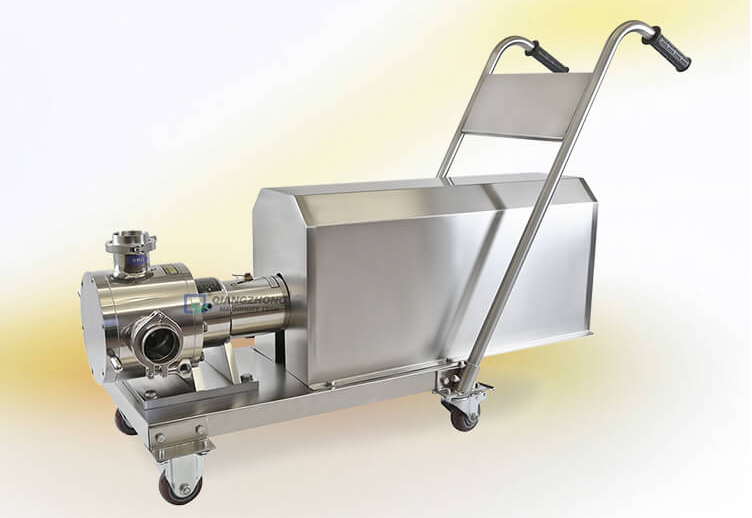 Product Parameters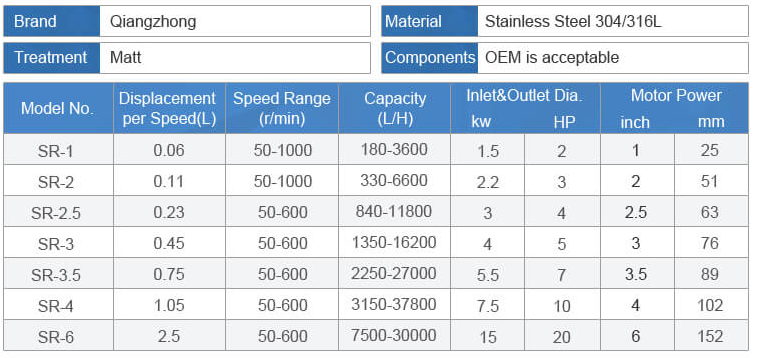 Product Structure
Generally fine or well-functioning products have a simple construction with a few components, and sine pumps are no exception. The sine wave shape of the impeller ensures that it creates one chamber per revolution (4 times each time through the bushing space). Through this movement, the pump can promote or discharge flowing materials. The control squeegee divides the pump chamber into a suction chamber and a discharge chamber to ensure the pressure difference between the inlet and the outlet. And the control squeegee also has another important role, namely the forced lubrication of the pump bearings through the product.
Ultra-low shear delivery: Even with a large amount of solid materials and fragile products, it can safely and non-destructively deliver high-viscosity materials. Even if it reaches the limit of flow capacity 4,000,000 cps, it is not pulsed, and it can be transported smoothly. The flow volume is precisely adjusted, without interference and vibration, and the loader can evenly supply a stable amount of material.

Working Principle
The sine pump is composed of modules. Since the impeller is sinusoidal, when the pumped medium is transported in the stator space, the transfer chamber to which it is pushed or transferred will generate 4 rotations in one cycle. When a transfer chamber is closed, the chamber opposite it opens and the length of the opening is the same as the length of the chamber that is closing. Therefore, the sine pump has high suction capacity and no pulse transmission characteristics. The squeegee blocks the pressure and can compensate the inlet pressure. At the same time, the squeegee also forcibly lubricates the bearing of the pump, or thoroughly cleans the bearing and the seal during cleaning. .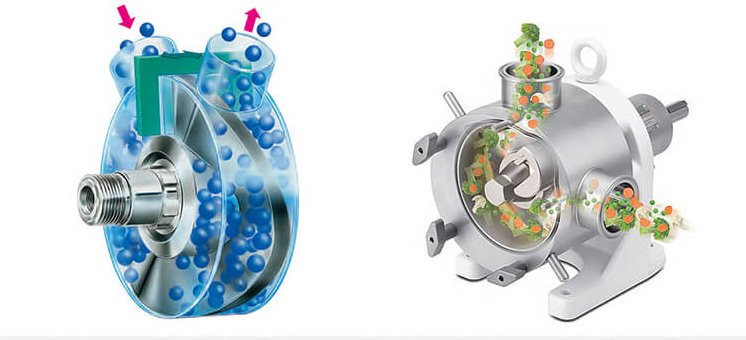 Sine Pump: Instead of rotors, planetary gears, pistons, etc., special manufactured blades are used, whose shape looks like two sine wave curves. It can work simultaneously with a movable squeegee and a fixed bushing to form a special type of volumetric pump, which enables ultra-low shear and pulse-free fluid delivery. Even at 10 bar., there will also be no indication on the pressure gauge (feed water).
Product  Showcase