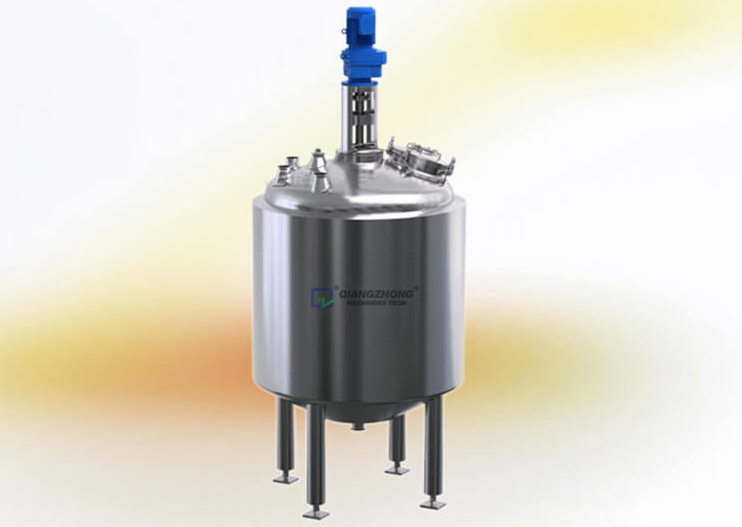 Product Parameters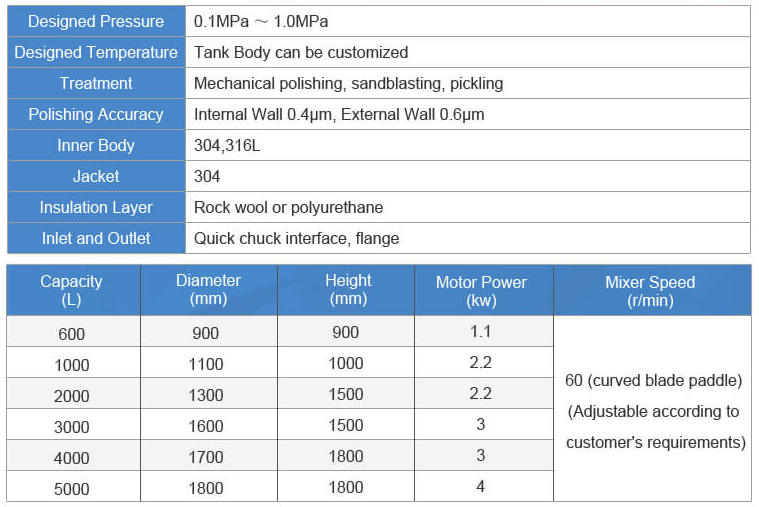 Product Structure
Crystallizing tank is a crystallization equipment in which chilled water or refrigerant water is cooled rapidly after the materials are mixed. The essential are size of jacket, structure of agitator and outlet type. It's high-precision polish for inner wall and no dead ends, meeting the process requirements.
The tank can be equipped with jackets, coils, insulation layer( for heating, cooling or insulation) depending on its application. The tank is made of SUS316L or SUS304 stainless steel, internal wall is electrolytically mirror polished or mechanically polished, external wall is SUS304 fully welding insulation structure, and external surface is in mirror or matte treatment. The full seal design ensures materials are always processed at a non-polluted state.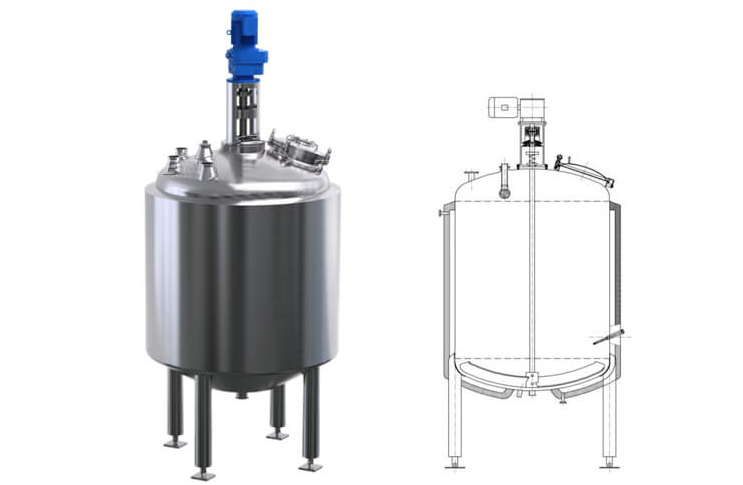 Optional Configuration for Tank Body
0.2μm hydrophobic sterile air filter, thermometer (digital or dial type), 2pcs sight glasses, steam sterilization port, sanitary hole, liquid inlet and outlet, CIP swivel cleaning ball, sterile sampling valve (at tank bottom), liquid level gauge, liquid level automatic control system (load-bearing module, non-contact ultrasonic, static pressure transmission type), etc. Other accessories could be equipped according to customer's requirements.
Typical Application
It is suitable for stirring, mixing, cooling, freezing and crystallization of finished materials in industries such as pharmaceuticals, dairy products, food, chemicals, and beverages.
Product Features
●Tank capacities available range from 600L to 20,000L, which could be designed and manufactured according to actual needs of customers.
●The curved paddle agitator can increase heat transfer area, improve heat exchange efficiency, increase crystallization capacity, and facilitate feeding and discharging.
●The jacket layer can be filled with steam or refrigerant to keep internal materials at an optimum temperature, high efficiency and easy operation.
●The tank is installed with a 0.2μm hydrophobic vent filter and a hygienic pressure gauge, and the inner body can withstand high-temperature steam sterilization.
●The external body is with sanitary quick opening nozzle, equipped with a thermometer, 2 pcs mirrors, a cleaning ball, a nitrogen inlet and other nozzles.
●Special sanitary mechanical seal to protect material from contamination.
●With a converter to control speed regulation, ensuring that the mixer shaft has a wide range of speed, uniform mixing, resulting in even crystals.
Stirring Paddle Type
Common Structure of the Stirring Paddle
We will select the appropriate stirring paddle type and stirring speed according to the characteristics of the mixing material and the user's process requirements.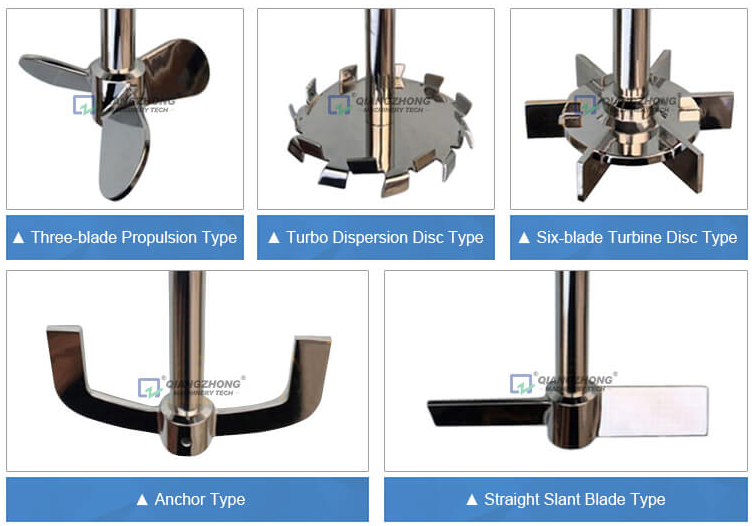 In addition to the above types of stirring paddles, some mixing tanks may also be equipped with a high shear emulsifier or a vane type dispersing mixer Its strong mixing force can quickly disperse and mix the materials.