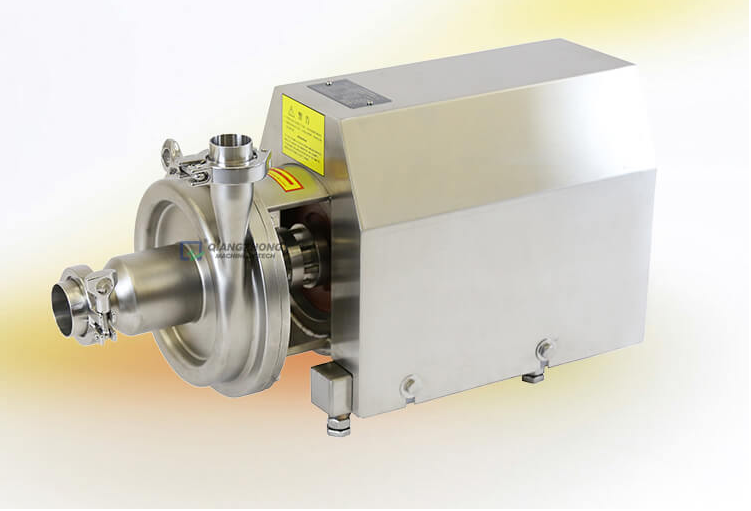 Product Parameters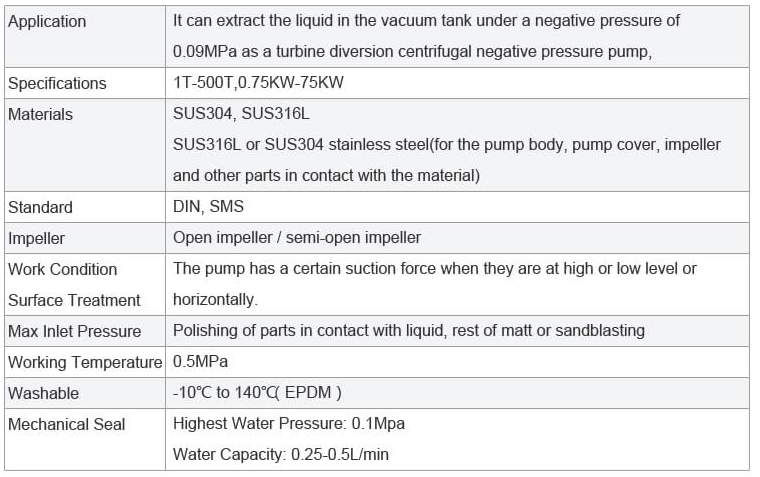 Motor
1. The motor is ABB brand or other brand of high-efficiency M2BAX AC motor, which conforms to IEC60034, IE60072 standard and CE.
2. Explosion-proof motors can be used to meet the needs of different occasions.
3, superior electrical performance, low noise, low vibration, IP55 protection grade, Class F insulation grade.
4, frequency: 50Hz/60Hz
5. Working mode: continuous (SI)
6, standard speed: 2900r/min
Product Structure
● The is mainly composed of a pump body, a pump base, and a motor part. Each part is connected by a bolt. The supporting feet of the base can be freely adjusted to facilitate installation without a fixed mounting base. The outlet pipe can be installed vertically or horizontally according to different needs.
● It adopts a smooth transition, rigid structure and thick-walled design. The parts including the pump body, pump cover, impeller part and the part in contact with the material are all made of stainless steel (AISI316 or AISI304). Mechanical shaft seals are made of high quality stainless steel and silicon carbide. Greatly improved wear resistance and moisturization, extending the useful life.
● The pump body and the impeller adopt the integral precision casting and surface of all parts are treated. With special fixtures to assist installation, ensuring an accurate dimensional clearance. The shaft seal adopts the open type structure, so even a small amount of leakage at the shaft seal can be observed in time. It also ensures that even if the leakage is not noticed within a short time, it will not overflow in the motor, thus ensuring a good service life of the motor.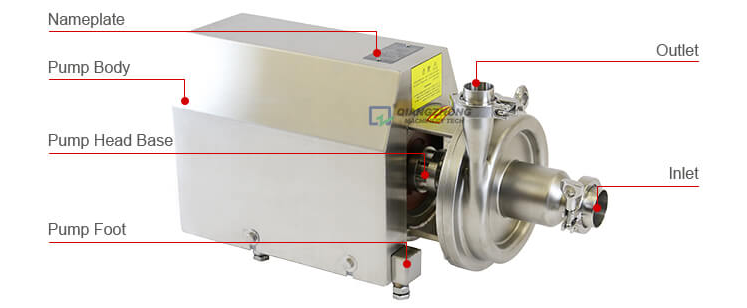 Product Display
Pump Head Base
The impeller is integrated with stamping and is directly mounted on the output shaft of the motor, with large strength, unique design, easy installation and high precision.
The motor has the advantages of high power, large torque, low temperature rise and low vibration. The three-phase motor directly drives the grinding head, saving grinding time.
There are 3 kinds of connection methods, namely clamp connection, thread connection and flange connection. The default connection method is clamp connection.
Product  Showcase