Tri-wall Heating Cooling Tank With Mixer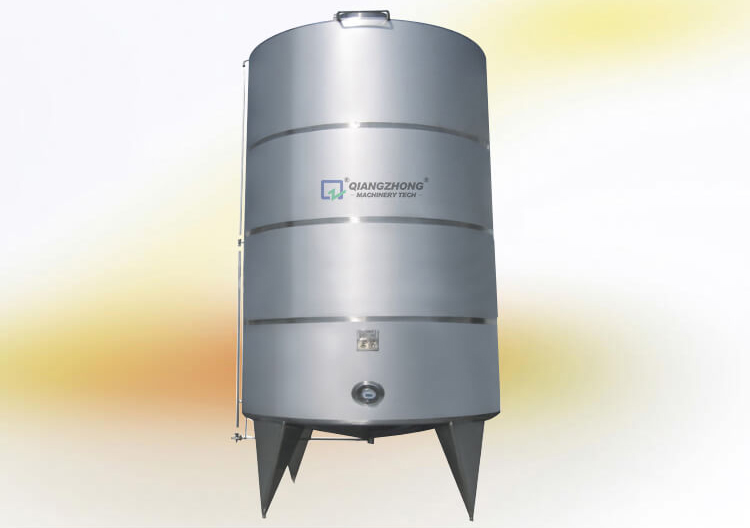 PRODUCT PARAMETERS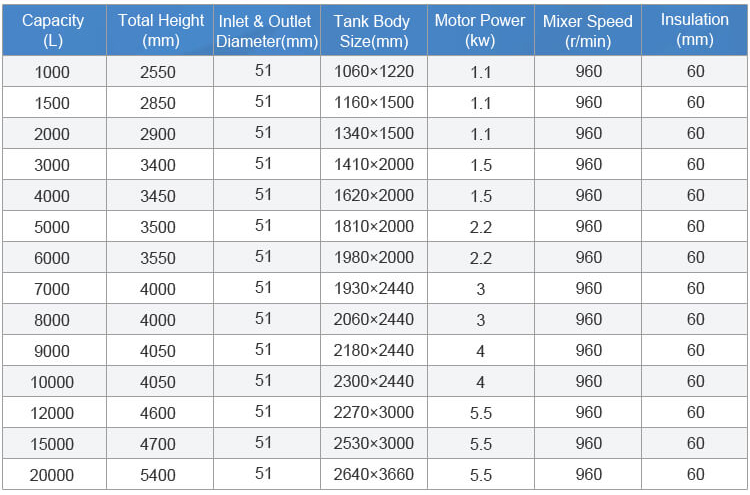 PRODUCT STRUCTURE
Total height (H) is based on discharge port height 800mm, and it may vary if discharge port changes.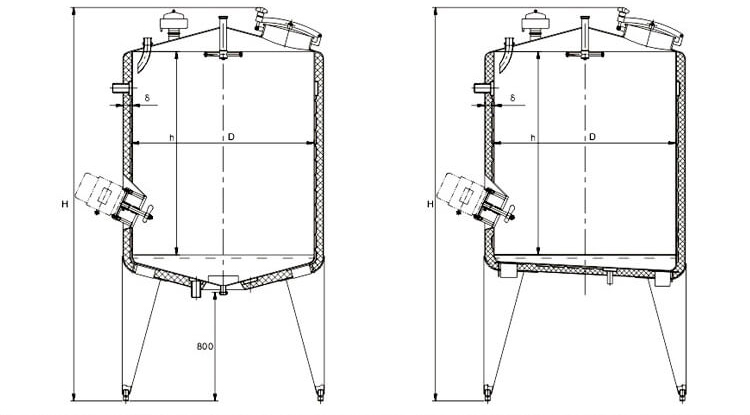 Application:
● Can be used as liquid Storage Tank, Mixing Tank, Temporary Storage Tank, and etc.
● Suitable in such industries as Food, Dairy Products, Fruit Juice, Beverage, Pharmaceuticals, Biological Engineering and etc.
Structural Features:
● Single-wall stainless steel .
● Sanitary stainless steel.
● Very user-friendly structural design, excellent maneuverability.
● Internal transition part of tank is arc welding to ensure health, no dead ends.
Tank Configuration:
● Quick Opening Manhole
● Cip Clean Ball
● Fly-Proof Sanitary Breathable Cover
● Adjustable Feet
● Removable Feed Tube Kit
● Thermometer (optional)
● Ladder (optional)
● Level Gauge and Level Controller (optional)
● Anti-Vortex Board
● Propelled Side Stirring
● Jacket (Milller plate, hollow jacket or coil jacket according to customer requirements)