, Radiator V-Mount kit, RX7 FC Custom, Aluminum Radiator, Intercooler, Oil Cooler Support, Water Neck, Expansion Tank, Hoses, Clamps, Blow Off Valve.

If you're a fan of high-performance cars, then you're probably familiar with the RX7 FC. This iconic sports car from Mazda was introduced in the late 1980s and quickly became a fan favorite due to its sleek design and impressive driving capabilities. To make the most out of your RX7 FC, adding an Intercooler and Radiator V-Mount kit can greatly enhance its performance, especially for track use.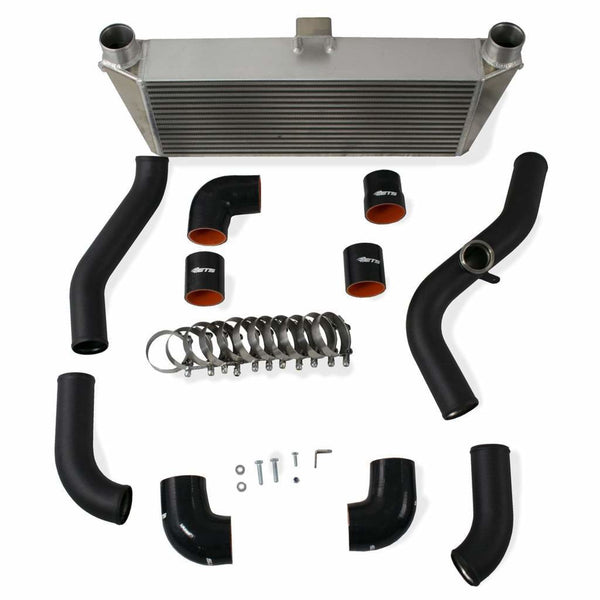 One of the most important upgrades you can make for your RX7 FC is a custom large aluminum radiator. The kit comes with a 3-row, 4-pass radiator that provides superior cooling to prevent overheating, even during intense driving sessions. The thick 3.5-inch intercooler also helps keep the engine cool while boosting its performance by reducing heat soak and allowing for more consistent power output.

The kit also comes with a front stainless steel oil cooler support that works like a front brace, providing extra support for the car's front end. A front lower aluminum radiator support and rear upper aluminum radiator support are also included to provide extra reinforcement and ensure that the radiator is securely mounted.

The kit comes with stainless steel brackets and hardware bolts to make installation a breeze. The series 4 & 5 aluminum water neck and aluminum expansion tank are also included, giving your RX7 FC an extra edge when it comes to performance.

To complete the package, the kit includes hoses, clamps, and a blow-off valve. An optional high-performance oil cooler with AN-10 fittings is also available, although it's not included with the kit.

Overall, adding an Intercooler and Radiator V-Mount kit to your RX7 FC can greatly enhance its performance. The custom large aluminum radiator and thick intercooler are essential for keeping the engine cool while improving power output, making it a must-have for track enthusiasts. The included support brackets and hardware ensure your radiator is securely mounted, while the water neck and expansion tank add to your vehicle's overall performance. If you're looking to upgrade your RX7 FC, this Intercooler and Radiator V-Mount kit is definitely worth considering.