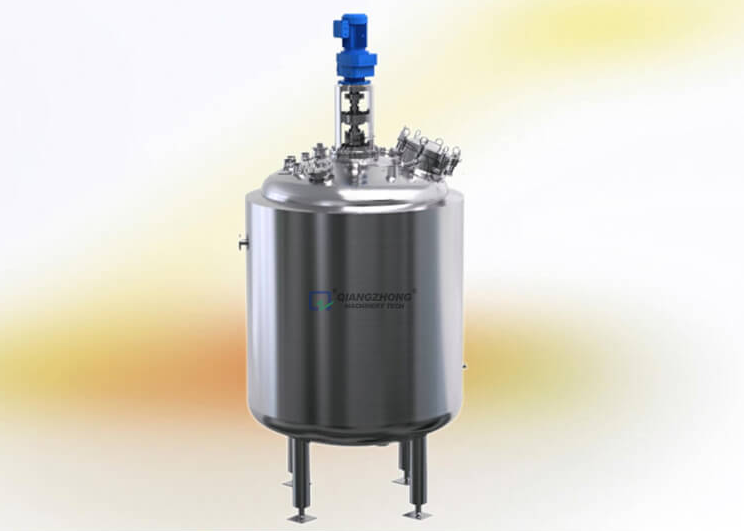 Product Parameters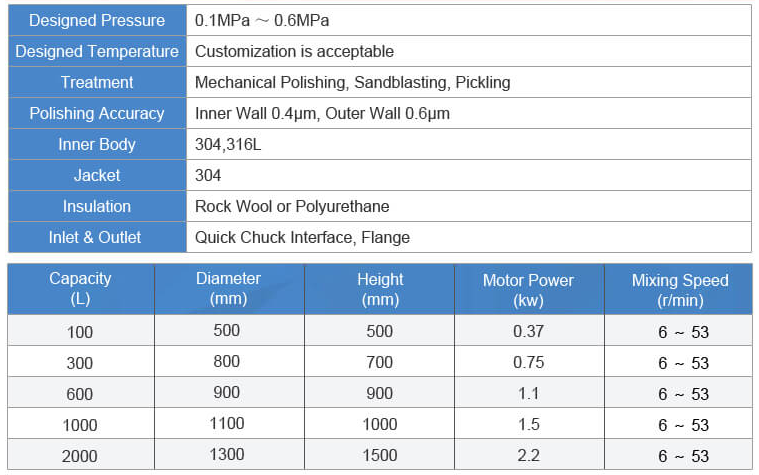 Product Structure
The tank mixes materials by stirring operation to meet the requirements of production process. It is with a vertical round tank body, which can be equipped with jackets, coils, insulation (heating, cooling, insulation). The material is stainless steel 304 or 316L. The inner wall is electrolytically mirror polished or mechanically polished. The outer wall is 304 stainless steel, all welded and insulated, and the outer surface is mirrored or matte finished. The openings of inlet and outlet nozzles and the welding positions of inner tank body are all flanged with arc transition, smooth and easy to clean, no dead corner, and beautiful appearance.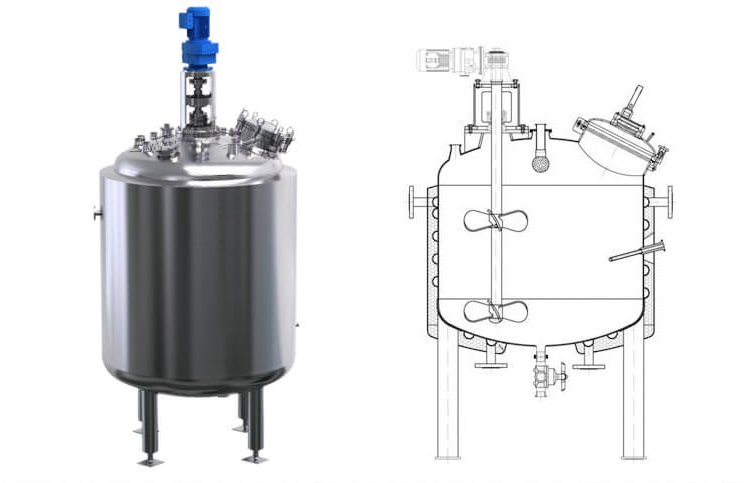 Optional Configuration
Aseptic air filter, thermometer (digital or dial type), PH meter, pressure gauge, steam sterilization port, sight glass, sanitary hole, inlet and outlet hole, CIP swivel ball, level gauge and Liquid level automatic control system (load-bearing module, non-contact ultrasonic, static pressure transmission device, etc.), and other accessories could be equipped according to customer's requirements.
Typical Application
It can be used as liquid storage tank, mixing tank, temporary storage tank or blending tank for mixing and storage of liquid materials in industries such as Chinese medicine, food, juice and beverage, dairy products, condiments, beer, pharmacy, chemical engineering and biological engineering, and etc.
Product Features
●Capacity available from 100L to 5,000L, and also could be customized in other capacities as requested.
●With quick chuck interface, inner body is made of SUS304 or SUS316L stainless steel, inner surface is mirror-polished Ra≤0.28μm~0.6μm. Outer surface can be polished, brushed, sandblasted or others according to customer requirements.
●According to production and process requirements, it can be equipped with heating, cooling, low-speed and high-speed mixing systems, sealed pressure systems, vacuum systems, and metering systems.
●The mixing propeller structure could be turbo, paddle, anchor, frame, or ribbon according to stirring materials and the required stirring effect.
Stirring Paddle Type